Blogging For Network Marketers
If you've read or heard anything that I've done online, you know that I am a firm believer in blogging for network marketers. If you've never heard or read any of my awesome stuff… wink, wink, well now you know.
Leveraging the internet to build your business is the most important and effective thing you can do. If you want to do less boots-on-the-ground head hunting, home parties or hotel meetings, then you will want to take the time to learn blogging as one of your main marketing strategies.
It's just smart marketing…AND…
…It's really great for introverts too! =)
Your blog posts, when done correctly, can be working for you 24/7 to promote your authority as well as deliver you an abundant stream of leads and sales even while you sleep!
So, let's start with some of the mistakes newbie bloggers make that can cost them their traffic and ultimately sales and sign-ups.
Blogging For Network Marketers | Don't Do This!
1. Not doing your research.
You need to spend some time reading other people's blogs, not just for commenting or networking, but to get a feel for what makes a good blog post. You'll get ideas for your own blog, as well as information on what kind of blogs are already out there in your niche.
2. It's not about your MLM.
The benefit of having your own branded blog or website is that it features YOU, not your MLM. You want to use your blog to show off your valuable content that you know your target audience is looking for. Find something within your company to specialize in, for example, if it's a Health and Wellness Company, educate people on health and wellness…
BE THE EXPERT in that niche.
Learn everything you can about your industry and you will find people being attracted to you and want to join or purchase from you at some point. 
3. Copying content.
Never copy content from another blog. Make your blog unique. If you use Private Label Rights (PLR) content, change it enough so that it's original and add your own value and insights to it. Try to do something with your blog that you don't see anyone else doing.
4. Too busy.
A good blog should have a clean yet fun or interesting design. Remember, you want to stand out. There shouldn't a bunch of flashy ads or design elements that clutter up your site. Yes, you want to make it look unique and you want to be creative, but you also want to make sure that it's easy to navigate and not confusing to your visitor.
5. Not sticking to schedule.
Create a publishing schedule and stick to it. You don't have to blog everyday like the old days, now it's all about quality. Instead, decide on how often you can post and create a schedule from there.
Frequency doesn't matter as much as consistency.
6. Text only.
Add images and other media that represent your brand to your blog. This makes it much more interesting to look at. Also, images on your blog posts will capture more attention when you share it on social media.
7. Hum-Drum Titles.
Spend time thinking of good attention grabbing titles for your posts that are enticing and original. The title is all a potential reader will see before they decide whether to read on or not.
8. Too many keywords.
Keywords are important to SEO but don't get overly obsessed with them. Back in the day it was SEO that made my stomach hurt! Nowa daze, it's more about the quality of your content and not a hundred keywords stuffed in your post.  You really only need a few keywords at a time, one per paragraph is a good rule. Use them naturally and don't stuff.
9. Not mobile-ready.
Most themes for WordPress blogs, which is what I recommend, are already mobile friendly, but there are still some out there that haven't gotten the memo. In order to make sure your blog looks awesome on mobile devices It should either have a mobile version or be mobile-ready.
10. Not checking analytics.
It's very important to keep a steady routine of checking analytics to see if your efforts are paying off. Google Analytics and a plug in called WordPress Jet Pack are great ways to keep track of your blog traffic.
Ok, That's the gist…Blogging for network marketers works my fellow MLM'ers! So take the time to learn and implement and it will save you hours and hours of offline hustle in the long run. If you are looking for the best way to get started building your brand and blogging online to get people asking YOU about your business, CLICK HERE for my secret weapon.
Til Next Time =)
April
P.S: If Your Upline is M.I.A and And You're Tired Of Chasing Friends and Family, YOU'RE NOT ALONE Help Is Here. Lean How to Attract More Leads Then You Know What To Do With. (Unless You Feel You've Got That Covered) 😉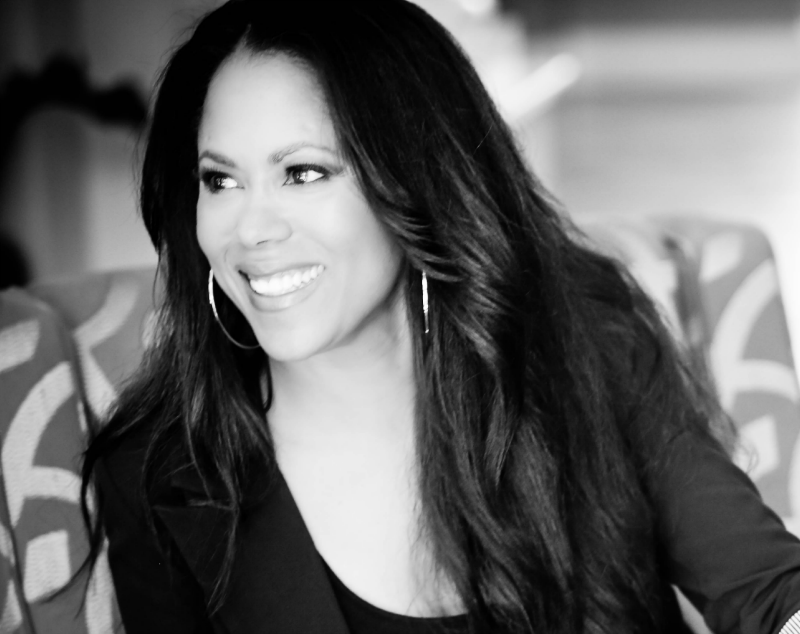 ↓Check Out More. Comment and Share↓