Yes…You Need To Be Marketing Videos Online Now!
Technology rewards those who keep up with it – just ask any IT graduate or small business owner who has leveraged technology. Digital video marketing is something that is only getting bigger. I mean think about it, people are naturally inclined to do the easiest thing, hence the successful launch of newspapers, radio, television, then the internet.
The least we have to do to get information or entertainment, the more we like it. This is why if you aren't using video marketing, you are missing out on a huge sector of your niche.
Digital Video Marketing is Simple and Highly Effective
Television commercials are incredibly effective because they drill it into our heads with the flashing lights, the sales messages, the beautiful actors and catchy jingles.
They require absolutely no effort to watch, right?
Well, it's the same with marketing videos online. I challenge you right now to take a look at the top selling products on Clickbank, most of these are packaged with video marketing sales letters. The traditional sales letter has gone from all but a few sites selling information products.
Of course sales copy still works, however, digital video marketing is just another notch you can add to your sales belt.
With tools such as Camtasia, or Screen Flow if you are on a MAC, you can easily create a video using just your computer or iPhone. You can create voice-overs and demonstrate your product without ever having to appear in front of the camera.
If you run a service organization, you can easily highlight the benefits as a voice-over and run a PowerPoint to back up your voice.
This is something that is seriously so easy and is so effective you'd be crazy not to try it! Most people have fast enough internet connections, and even third world countries have WiFi at every other cafe, so that is no excuse for not doing it.
Uploading your digital video marketing project to YouTube, Vimeo or other online video content networks is child's play and really is super easy. Not to mention, if have a website or blog, you can add that same video to a relevant post.
We call this leverage. Leveraging you piece of content, (video), and circulate it over and over again.
It is as simple as embedding the image on your site with a line or two of code that anybody can easily access through Google. If you have a WordPress.org blog, it is even easier and you can even install a plugin to do all of the work for you.
If you have been avoiding marketing videos online because you think it is too hard, you have to stop what you are doing right now and consider this.
Digital video marketing has taken off in a huge way and if YOU aren't doing it – believe me, your competitors are and they are taking your customers!
Digital Video Marketing Converts Incredibly Well
In sales letters, you can emphasis with italics, bold, H1 tags, colors and font families and even capital letters – but nothing expresses your convictions more than talking to a real human being. It would be hard for those cute little Girl Scouts to sell you on those delicious cookies through a sales letter – but when they knock on your door and they are so innocent and excited, you almost feel like you are committing a cardinal sin if you don't buy their whole backpack full of cookies.
The same effect is given through video marketing. If you are able to really emphasize things, explain and gesture with your hands, use body language and facial expressions, you can really convey the information in a lot more effective way than through copy. 
Digital Video Marketing is Fast to Create 
When you decide to produce a piece of video marketing content, there can be a few things that will help you, but they aren't necessary if you are on a budget. You can get some good quality lights and a webcam all for under $100 on Amazon.
However, the true genius of digital video marketing is that it is just so fast to produce. Typing is incredibly slow even for people who have a fast WPM speed. The spoken word is a lot faster and comes more fluently to most of us – especially if we are passionate about your product.
When you sit down to create a video, you can make a couple of notes you want to speak about, hit record and just go for it. If you screw up, you can either edit it out or just keep going. Most professional sales experts will recommend that you keep going if the muck up, it isn't major as people like to see a human side to a business.
To promote your service or product, a few minutes is more than enough to give people the idea and get them to enter their details or send them to an offer. A 3-4-minute video doesn't take long to create and you will be amazed at how much of the digital video marketing message you can fit into amount of that time.
Remember those school speeches you had to do for 2 minutes that you would practice at home, and then when you performed them in front of the class, it felt like you were finished at 30 seconds? That can be what your video marketing feels like! You get so much information conveyed in a short amount of time.
As a business owner, you are always looking for ways to maximize your time and marketing videos is something that does that perfectly. Imagine that your video is individually speaking to each potential customer or partner, because that is really how it is. 
So Why Not Use Digital Video Marketing?
Video marketing is something that every online business owner or network marketer should be undertaking – when all of the big companies start coming on board with a concept, the smaller businesses should follow suit to keep up.
Most people already have everything they need to start producing digital video marketing projects right away, it is just a matter of hitting the record button!
If you are not sure what to make your digital marketing videos about, CLICK HERE for some free training and a PDF download with one hundred and one video ideas for your business.
Til Next Time…
April
P.S: If Your Upline is M.I.A and And You're Tired Of Chasing Friends and Family, YOU'RE NOT ALONE Help Is Here. Lean How to Attract More Leads Then You Know What To Do With. (Unless You Feel You've Got That Covered) 😉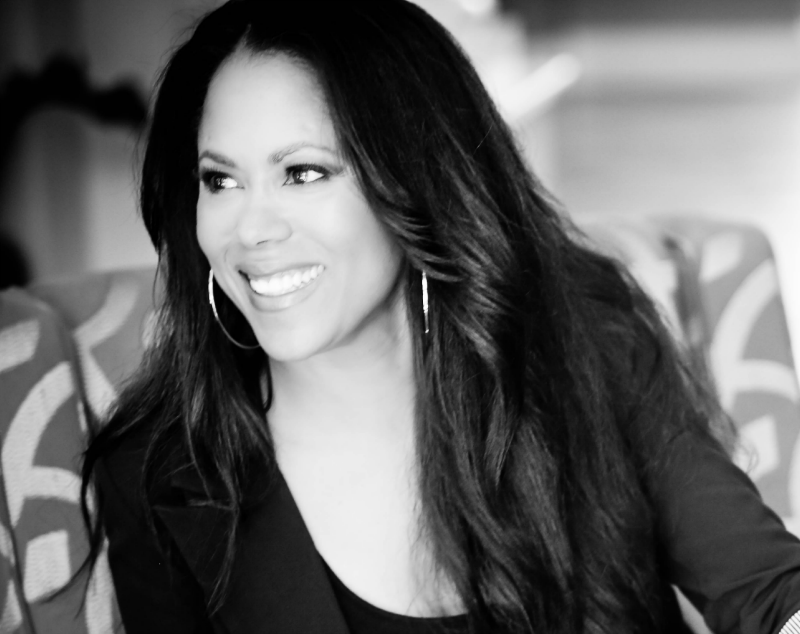 ↓Check Out More. Comment and Share↓