Affiliate Marketing Anyone?
Should I be doing affiliate marketing if I'm a Life or Health and Wellness coach or consultant? What if I'm just a personal blogger, does it make sense? This is a question I've been getting a lot lately, especially after I created a video saying that I was done with selling other peoples stuff!
Well let me clarify, when I said I no longer wanted to sell other people stuff, I was referring to selling network marketing products and the promotion of their business opportunity.
Now don't get me wrong, I have nothing against network marketing, if you read my story, you know I just didn't think it was particularly right for me and my introverted personality type.
However affiliate marketing was perfect for my personality type because it was more a behind the scenes type of marketing, and without this platform, I wouldn't have made it as far as I have in my business. 
The money I made in affiliate marketing actually kept me in business, while I was trying to figure out what I really wanted my biz to look like.
So if you are a coach, consultant, solo-preneur or network marketer… Can affiliate marketing work for your situation? Well, let's go over what affiliate marketing actually is and then you can tell me if you think it's right for you.
Passive income with affiliate marketing
Affiliate marketing is one of the hottest ways to create passive income from home or while you're trying to figure out your own biz plan. If you run a one on one or one to many coaching business, it can take time to build your client list and many times your time is spent creating your signature program or getting your web presence going.
During those times, you're not bringing in any income; in fact, most of your money is going out to build your business, am I right so far?
Ok, so with affiliate marketing, you create a sales funnel that allows you to promote other peoples/ companies, products, services and goods online. That sales funnel, once set up, is working for you to earn a commission for each sale that you generate. It's a fabulous way to have money coming in while you are building your business.
There are a lot of different ways to go about affiliate marketing—as well as countless affiliate marketing companies and products to choose from—but the basis of affiliate marketing doesn't change too much, regardless of the avenue you take.
How Affiliate Marketing Can work for you
So the deal is this, when you become their affiliate partner, you agree to promote their product in exchange for a commission of each sale that you score. The more traffic you send over to the site that converts, or even better, the more traffic you send to your own funnel,
(convert meaning, makes a purchase, signs up for their/your email list, etc., depending on what that site considers a conversion as per your affiliate partner agreement), the more money you make.
To become an affiliate marketing partner, all you have to do is go to virtually any website that is selling a good, product or service that you like and scroll all the way down to the bottom of the home page. There will usually be a clickable link that says something like, "Become an Affiliate Partner" or a link related to affiliate marketing.
Click this link and follow the instructions provided, filling out all necessary information. Then, you will be provided with a personalized link that will allow the affiliate network to recognize all incoming leads that you provide.
This link will be the way that the leads you send over to the website (your funnel) will be noted and thus, provide information regarding how much you get paid. Depending on what the qualifier is for your affiliate marketing payment, the website will track anyone that comes into the site from your personalized link, giving you credit for them.
If all it takes is you sending traffic over, then every click on that link will generate you a commission payment. If the conditions of your affiliate partnership agreement stipulate that a sale must be made for you to earn a commission payment, when the sale is made by the lead you sent over, you will receive credit and thus, some mullah!
Your affiliate marketing partnership goal can be any number of things, from having the lead sign up for an email mailing list, having them get to a certain page in their site, having them watch an informational video, having them download an eBook, etc.
Whatever the goal of that particular website is, you can make a commission by sending them leads that convert, helping the website to reach its goals. Ultimately, this is the goal of the affiliate marketer since this is what directly leads to higher frequency and percentage rates of commission payments.
How do I Drive Traffic to my Affiliate Marketing Sites?
So how hard is this thing to set up anyway? I hear you…
Well, it kinda depends on the company you choose. One of the main obstacles of affiliate marketing is creating enough traffic to your link to generate leads for your affiliate's home page. There are many ways to do this, but the main and most successful way is to create a website based around driving traffic to your link.
This website can be dedicated to the link itself or just have a few landing pages with the link on it -with possible other landing pages on the site going to your other affiliate pages since it's more lucrative to have multiple affiliate marketing streams at once.
Another really simple way, if you have your own blog already, you can write a blog post centered around your affiliate product and simply add your link at the bottom of your post saying something like, "if you'd like more info, click here."
Creating your own landing pages which is the beginning of your funnel, and creating content there is another cool method and one I suggest. Actually the blog post and the landing page that is your own, is what I recommend doing the most. What's really cool is, blogs have the ability to go viral.
All it takes is a few shares on social media pages and a newsletter or email blast with your blog (containing your affiliate link in it), and if it's exciting, informational and valuable enough, it can go viral in a heartbeat.
When you have content containing your affiliate link go viral, you can expect your commission payments to jump exponentially.
I always love waking up to an email saying I have some commissions waiting for me!!
Ok April, Where can I find a good Affiliate Marketing company? I know this is where you are going with this!
LOL!! Ok, ok… here you go! 😉
The first step in affiliate marketing is picking what product, goods or service you want to promote. This step has three major parts in itself:
Choose a product, or service you actually like!
It's a good idea to try the stuff out for yourself. If you don't believe in it, your marketing efforts won't come off as believable. Plus, if you get discouraged by poor initial sales, it's much easier to give up on products you're not really feelin'. This was huge for me! If there was even the slightest issue that I didn't like about the product, I just couldn't get into it.
Choose an affiliate partner that can sell.
If the site itself can't sell its own product, it won't make any difference how many leads you send its way. In fact, it will actually hurt your credibility in the long run. If you've partnered with a company that only allows you to send traffic directly to their sites as opposed to your own funnel, then you'd better make sure their site would at least convince you to buy.
Make sure the money is worth it! This should go without saying, but make sure what you're earning from your affiliate marketing program is worth the work you're putting in. Most affiliate company's offer anywhere from 15%-50%, but it usually depends on the product. 
So you tell me… do you think affiliate marketing, that can create another income stream, is right for your business model?
I say, Heck yeah!
Let me ask you this… If you could actually make 100 percent commissions, would that sweeten the pot a bit?

Hmmm, it did for me!! =)
 And I'm going to share my secret to 100 percent commissions with you now.
This is a company that has kept me from quitting my biz and going broke for the last 7 years. Their products are relevant for any niche, why? Because they make products that TEACH people how to build an business online.
If you are a coach like me, you will have clients that also want to build their business online within their particular niche. You may not have the time or desire to teach them anything other than your signature program, what if you could provide them with a solution that works out for the both of you?
If you are a network marketer like I was, you know everyone is trying to build their teams online, am I right?
Yes I am!
Having a lead magnet (affiliate product) that can capture those leads and having a product that teaches them to be successful online will makes you look like the guru in your opportunity or your coaching business.
So…
If you want to know about the only affiliate marketing company I use and will continue to use, you can learn about it here.

Okay, 'Til next time…
April
P.S: If Your Upline is M.I.A and And You're Tired Of Chasing Friends and Family, YOU'RE NOT ALONE Help Is Here. Lean How to Attract More Leads Then You Know What To Do With. (Unless You Feel You've Got That Covered) 😉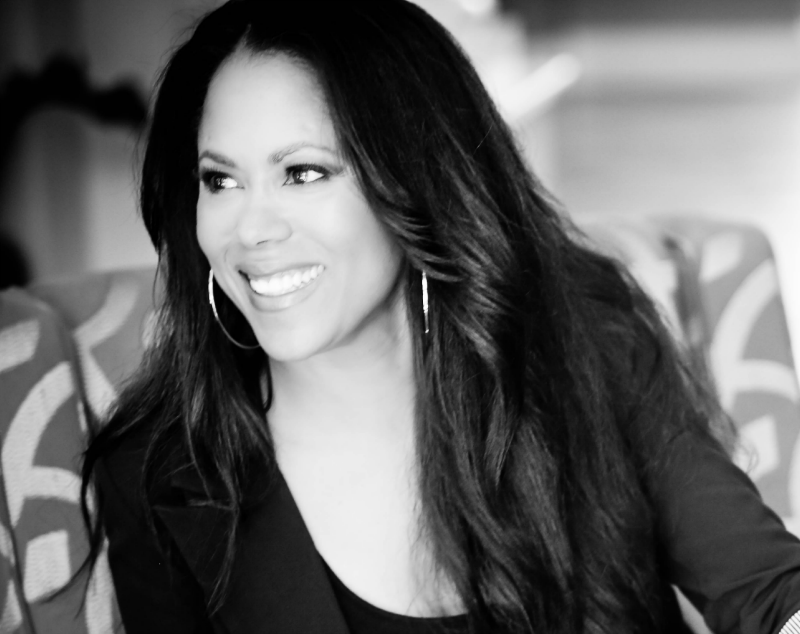 ↓Check Out More. Comment and Share↓