5LINX San Diego | Can You Cut the Cord with Their Revolutionary IP TV Service?
If you're tired of paying a fortune on cable television, it could be time to cut the cord. There are now quite a few options available for cord-cutters looking for an alternative to cable, including an internet based TV service from 5LINX San Diego.
In this special 5Linx review I'm going to give you the deets on a "Cable free" TV service offered by no other direct sales company in the industry.
So here we go…
5LINX Review – 5LINX San Diego Presents The First IP TV Service of its Kind.
If you are anything like me, you have put up with enormous fees and charges from your cable or satellite company just so you can enjoy your favorite television shows and paid channels… At least when you're home to watch it…
The key word is "put up with!"
You've endured all of the cable boxes, holes in the walls, wires, and not so awesome service, so you're family can relax in front of the boob tube and de-stress…
And when that bill comes in the mail, you think to yourself…
"I'm going to call and cancel my subscription because THIS is ridiculous!!"
But you never get around to doing it…
Are you with me?
Well the company 5LINX said, what if we could use the new technology that is growing more popular in the television industry and come up with a product that is not only cheaper but profitable for everyone?
So, Who Or What Is 5LINX San Diego?
5LINX is a 16 year old Direct Sales company. They offer a wide range of products and services which includes services in the utility, B2B, health and wellness, and insurance industries.
Their latest and greatest service to date is their new IP TV streaming app in which they hope to revolutionize the way that you consume TV and movies.
Now you've probably heard of the top streaming services that have exploded on the scene in recent years, such as Netflix and HULU. These services provide on-demand streaming from a catalog of movies and television shows.
The new 5LINX TV service works on the same principle.
All you need is internet access and a way to stream to your television. This includes streaming devices like Roku or a smart TV. No extra equipment is needed. You can even stream TV on mobile devices, laptops and tablets; up to 5 simultaneously to be exact..
For a flat monthly fee, you can instantly watch on demand streaming with access to dozens of popular LIVE networks. This is all presented in HD video.
This IP TV service is available only to 5LINX representatives.
5LINX Review – The Perks of IP TV from 5LINX
Why should you think about getting your TV service from 5LINX San Diego?
Well the obvious reason is cutting that cord!
By cutting the cord, you gain the following advantages:
Save money compared to the price of cable and satellite

Choose from multiple channel packages

Convenient access on mobile devices

Cloud DVR recording using the 5Linx TV app

Available from a reputable direct sales company
One of the biggest advantages to the 5LINX live streaming TV service is that unlike Hulu and Netflix, you the customer have the opportunity to get your service for FREE!
That's right!! 5LINX devised a plan that when the affiliate customer refers 10 people to the service, they will get their service for free. There is no additional charge to be an affiliate customer.
Pretty cool, right?
Make Money with 5LINX
And if that wasn't enough… If you become a 5LINX representative you receive a nice commission for sharing the service as well as get yours for free.
Not bad… You won't get that with any other IP TV service provider.
Ok so, the main reason for making the switch from cable to internet TV is to save money. This is what will draw most customers to this service.
The average cost of cable is now over $130 per month.
Mine was closer to $250!!
5LINX San Diego | What Do You Get
At the time of this 5LINX review, you have the option to go with 2 channel packages:
One without paid channels like Showtime and the like, BUT with the most popular LIVE, premium, and sports channels for a flat fee of $49 a month.
And the mega channel package with everything on it at $70 a month.
You can stream the 5LINX service from any location that has access to the internet.
You even have the option of recording television to the cloud, using a DVR system through the 5LINX app.
While this service could help you to save money, you should also look over these potential disadvantages:
May not include all of your live streaming local channels (at this point you would have access to the Atlanta local channels, CBS, ABC AND NBC until further markets open up)
The logistics of including local channels is a major challenge. This is why streaming services rarely include local programming. Also, in most regions, local programming is available on any television with an antenna.
5LINX San Diego IP TV Service is Not the Only Streaming Provider
This 5LINX review would not be complete without comparing it to other options. One of the most popular on-demand streaming services to pop up in recent years is Sling. This streaming service is already available and includes three separate packages.
You can get access to over 25 channels for $20 per month, over 40 channels for $25 per month, or $40 for all channels available through Sling.
Unfortunately, Sling starts to get pricey with its "a la cart" options. You'll pay an additional 10 to 15 bucks on top of the base package for any paid channels you may want to add. The interface is not very user-friendly and the on-demand options are limited.
Internet TV is still very new nonetheless, and has its issues just like the traditional cable and satellite services. You may experience freezing or a slow load, but as the technology improves that will be less of an issue.
In the end, 5LINX San Diego is going to provide you with a solution for getting rid of expensive cable packages. As this review has shared, while you may not gain access to everything that you want immediately, you will get what you need.
CLICK HERE NOW if you're ready to Cut The Cord and finally save and even make money just by watching TV
Til Next Time…=)
April
P.S: If Your Upline is M.I.A and And You're Tired Of Chasing Friends and Family, YOU'RE NOT ALONE Help Is Here. Lean How to Attract More Leads Then You Know What To Do With. (Unless You Feel You've Got That Covered) 😉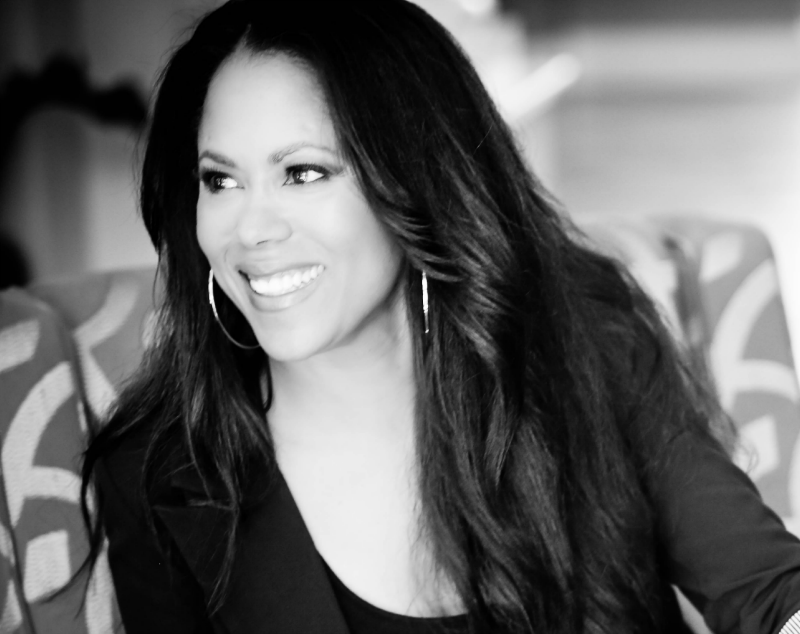 ↓Check Out More. Comment and Share↓