We're talking about some basic SEO today…
…Warning: This is a little on the advanced/ boring side but don't let it stop you from blogging.
It's not as serious as it sounds…
SEO sucks, but it's not as serious anymore…Lol!
That being said… You need to have a basic understanding so you can apply it to your content.
SEO stands for "search engine optimization." It includes things you do both on and off your blog.
It's purpose?
To bring as much traffic as possible to your site.
Stay with me now, were just going to go over the basics… 'cuz that's all I know!
Lol! And it's been workin' for me so that's all that matters!… =)
On-page SEO basics revolves around keywords. These are the search terms that people are looking for when they use a search engine like Google or any other platform that provides a search function.
You have to research and determine which keywords (or phrases) your potential readers are searching for in order to get this web traffic.
These keywords or phrases are going to become, for example, titles in your blog posts, sprinkled into the post itself and placed on certain areas of your direct sales website.
Basic SEO | Things to look for in a really awesome keyword/phrase:
==>Relevant. They describe what your website is about and what the person using Google is searching for.
==>High Search Volume. Ideally, there are many people searching for this term, which means more opportunities for traffic.
==>Low Competition. This means that the keyword isn't already used extensively by a million other websites around the world. I'd would also say that competition is not as important as it once was as it is more used for professional advertisers, but just keep it in mind when you are searching for your keywords
To get started learning about keyword research, focus on relevance and look for keywords that have at least a relatively medium search volume. Look for numbers between 100 and 1k. This also depends on how competitive your keyword is…
but, I'm not going to confuse you with that rabbit hole right now. 😉
Basic SEO | How to Choose and Use Keywords
You can start by brainstorming. Ask yourself, "What would I type into Google in order to find a blog, product or service like mine?" Start making a list of these ideas both for your blog in general and for each specific blog post you write. These are keywords that fit the bill of being relevant.
You can also try searching some of these in Google just to see what comes up. You may see blogs that are similar to yours too.
There's a better way to find keywords and this is to use actual data provided by Google itself. This is called keyword research. It involves conducting research on the keywords from your initial brainstormed list to see if they have a high search volume or not.
There are sophisticated premium programs you can use to discover a wealth of keyword data, but you may not need them. All you need are a few good keywords to use in your writing.
Here are three free keyword research tools you can use:
Basic SEO | Google Keyword Planner Tool
This is Google's free online keyword tool, which uses its own data. It's simple to understand and easy to use. You enter in your ideas and it will give you data on the keywords as well as suggestions. You'll need to first sign up for a Google AdWords account, but that's free too and you don't have to run ads to use their tool.
SEMRUSh
SEMRUSh is a online program I just discovered and is similar to Google's tool but it lets you check out your competitors' keywords. This is more advanced, but good to know when you start getting the hang of this keyword stuff.
If you enter the URL of a competitor or blog similar to yours, it will show you what keywords they use and offer ideas.
Keywords should be used naturally in your blog posts, their titles, descriptions, image 'alt' text (accessible by clicking on the image), and anywhere else you can use them. What's important is that you use the words naturally, varying the way you phrase things.
Don't "stuff" your content with keywords. Stuffing makes your blog difficult to read and can also get you penalized by the search engines.
Basic SEO | Categories and Tags
Categorizing and tagging your blog posts offers some more SEO benefits but, once again, tags are not as important as it use to be. That being said, I still use tags on my own website and blog posts.
What you do is create a handful of categories and categorize each post accordingly. You should have a few different categories but don't create too many. Make them general enough that you can organize all of your blog posts into five or so.
When you post a blog post, you can also add tags. Tags tell the search engines what your blog post is about so that they can send traffic to it. Tags are like keywords; they're words and short phrases that are possible search terms. You can give each post several tags that are relevant to its content.
Basic SEO | SEO Plugins
The last option for boosting the SEO power of your blog is to invest in a really good SEO plugin. These are programs that you add to your site which give you SEO benefits or automate SEO tasks for you.
If you're using a WordPress.org blogging platform, you'll find that are quite a few free and premium SEO plugs to choose from. One really good one that I recommend is WordPress SEO by Yoast.
That's it!
That wasn't so bad, was it?
Don't worry, I've got some free training for you if you'd like to learn more about basic SEO tips for your blog. Grab it Here! Hope you like it! =)
Til Next Time… =)
April
P.S: If Your Upline is M.I.A and And You're Tired Of Chasing Friends and Family, YOU'RE NOT ALONE Help Is Here. Lean How to Attract More Leads Then You Know What To Do With. (Unless You Feel You've Got That Covered) 😉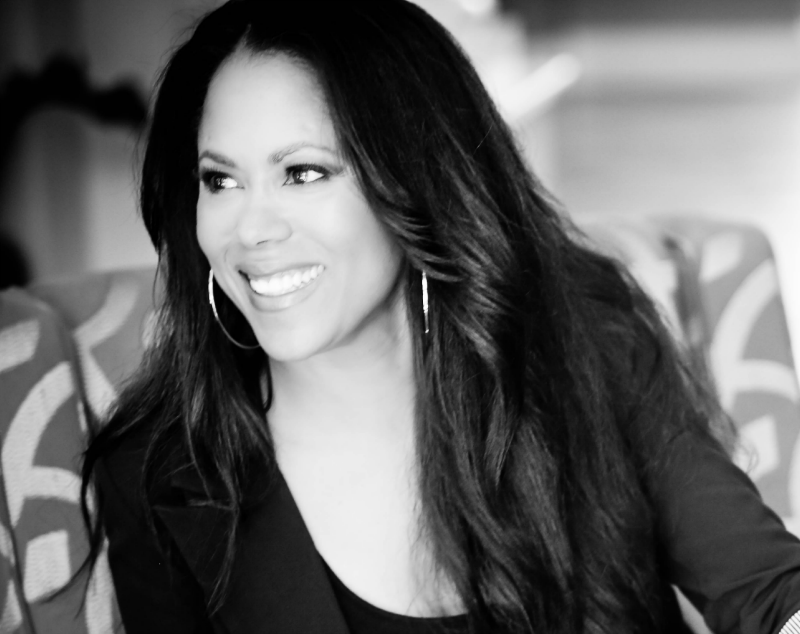 ↓Check Out More. Comment and Share↓