To those of you network marketers out there who are tired of the old school prospecting methods; take note: one of the hottest moneymaking strategies circulating on the net right now is network marketing on social media.
Yeah, social media, like Facebook and YouTube to name the top two.
It's now being coined "Social Network Marketing" and it is already providing network marketers like you and me the ability to tap into a virtually unlimited source of prospects, creating the kind of income you were promised when you signed up but, at a much greater speed and with less painstaking footwork…
If you get my drift. 😉
 
Now if you're afraid of using a Social Network Marketing Strategy to prospect online, then stop reading because there are a lot of things you need to understand with networking on social media before you jump in and it's not for the faint of heart.
There are a whole bunch of network marketers utilizing the social groups right now, so it's a pretty crowded marketplace, however, most of them are doing it wrong…
…I'm going to give you some pointers so you can get started the right way.
The right way!
Network Marketing On Social Media with Facebook
It's important to keep an eye out on your competition and see what the successful ones are doing.
As top MLM industry leader, Rob Fore says, "Success leaves Clues."
There's no shame in doing what the leaders are doing.
You will probably find that most of the successful leaders are on all of the popular social sites all the time, and I mean All Of The Time!
Like 3 and 4 times per day! No joke. 
There is a trick to making that happen as well, but I'll tell you about it later…
Network marketing on social media is a hands-on, every day business and it requires some time for learning and application. It's not like having a blog where you can write an article 2-3 times a week, push it out to your networks, and be done with it.
Though that works like a charm too! =)
The word "social" means exactly that, you have to be an online social butterfly.
Side note: This is great for us introverts as being a social butterfly offline is exhausting! But online…It's a breeze!
So, don't let it scare you, there are a lot of tools out there designed to make the process easier and less time consuming.
When you make the decision to start network marketing on social media, you've got to build your persona or your brand for yourself in order to make people believe that they Know, Like and Trust you.
If you just come on Facebook as a brand newbie (no pun intended…kinda) =) and start spewing out post about your MLM biz or products, no body is going to listen!
This is where a lot of network marketers get things wrong.
Just because you have a personal Facebook page where you are interacting with your friends all the time, and you totally get what it means to be social, doesn't mean you should start marketing your MLM business opportunity on your personal page. Yes, it's the same concept, but you should keep your business completely separate from your private FB page.
The only exception to this rule?
If you already have Authority in your niche.
No one is going to take your business seriously if your friends are posting pictures of you at a party looking a "bit on the drunken side", right?!
That's an extreme example but, I'm sure you get the point.
So keep it separate and brand yourself as the expert in your industry, people will take you seriously and want to do business with you. Also, don't continually push your biz op once you get your FB fan page either.
It just doesn't work.
People need to get to know YOU and you need to offer something to your fans that provide VALUE, so you gotta get busy and figure out what that "value" looks like.
You also want to show other sides of you… another branding technique to be a topic for another time.
Network marketing on Social Media with YouTube
YouTube is the place to be! Everyone and their mother is saying how hot video marketing is right now, even in light of Facebook Live. And network marketing on YouTube ain't showing any signs of slowing down.
It is one of the most popular platforms today, so if you're going to get into social network marketing, you had better figure out how to make some good videos that showcase your beautiful face!
If you are camera-shy (like I was) then you are just going to have to get over it- like I did!
Now to me, making the videos is the easy part, but if you're not sure how to create them, there are tones of programs out there that will give you the step by steps.
Whether we like it or not, creating videos has become an integral part of marketing today, it's in e-mails, on Facebook, on websites, just all over the place, so let's not miss out on that money train.
Attraction Marketing and Network Marketing On Social Media.
Social Network Marketing is attraction marketing and because of this, we want to make sure to be ourselves when we are on camera, just be you.
As one of my teachers would always say, "You Can Be You Better Than Anyone Else Can."
When people can get a 3D version of you they can see that you are a real person. They can see your eyes and your expressions and they will begin to feel as if they know you.
And that's when the attraction happens.
That's when they start coming back for more of your value packed info.
That's when they start to seeing you as the authority.
That's when they contact you and say, "I want to work with you."
Yup! And it happens to me all the time!
Make sense?
Ok, so if you want to master the art of network marketing on social media for online MLM lead generation, think Attraction Marketing, think Branding, think Leads, think about "building a business" not just a down line.
If you can get this right you can literally create leads on demand, make hundreds of dollars in commissions, and sign up more people in a month than most people do in a year!
And that's no B.S…
By simply promoting on just these two social networks that we've discussed here, you can create a Direct Sales or Network Marketing business that will afford you the freedom lifestyle.
Listen, no one is born knowing how to do network marketing on social media!
But if you're committed to learning you can be a Rock Star in Your Biz…
Now here comes the offer… Lol!
I can help you!
Why?
'Cuz I'm already doing it! CLICK HERE if you want to get access to my 3 Step Marketing Formula. It's everything you need to learn for building your network marketing business on social media and beyond…All under one roof.
Til Next Time
April
P.S: If Your Upline is M.I.A and And You're Tired Of Chasing Friends and Family, YOU'RE NOT ALONE Help Is Here. Lean How to Attract More Leads Then You Know What To Do With. (Unless You Feel You've Got That Covered) 😉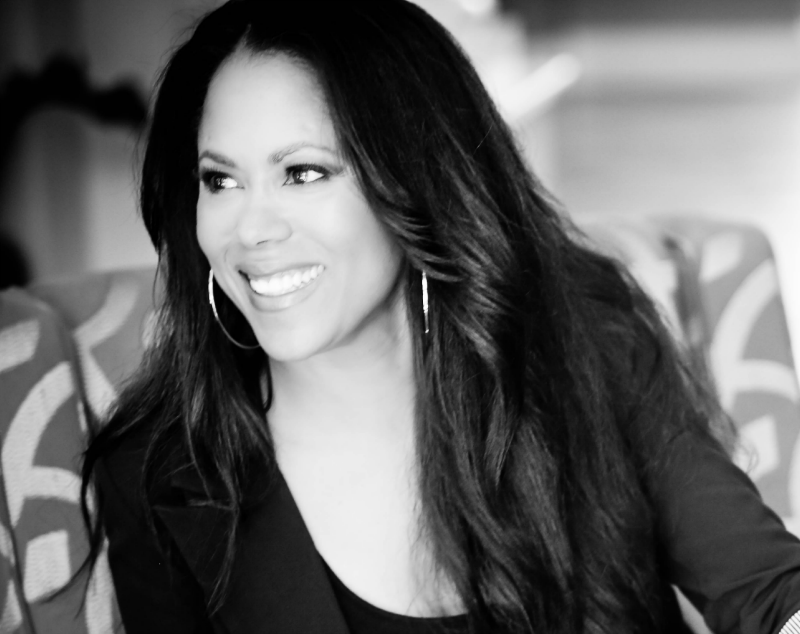 ↓Check Out More. Comment and Share↓