World Ventures offers you the opportunity to start an online business direct selling a discount travel club. It works like other multi-level marketing opportunities. Your growth depends on your ability to sell.
But, if you're looking for a direct selling company to get involved with, World Ventures could be the right fit. And, they offer travel packages for anyone that wants to travel for less.
If you're into the whole "travel for less and make money too" thing, I did some research on this well known company that might help you make an educated decision. 
Check it out…
World Ventures Review – What Exactly is World Ventures?
World Ventures was founded in 2005, with the goal of helping people achieve financial freedom while helping others see the world.
It's both a discount travel club and a direct selling opportunity.
The company was launched by Wayne Nugent and Mike Azcue. Both guys have had previous success in direct selling and multi-level marketing.
While many MLM businesses fail within their first few years, World Ventures is still going strong. This is a good sign that they have a sustainable business model, instead of a simple get rich quick thingy.
How you use World Ventures depends on your goals…
Do you want to travel?
Or, do you want to make money?
Or are multi-passionate and want to do both?
World Ventures Review – The Travel Packages Seem Pretty Affordable 
So, If you're looking for affordable travel packages, becoming a World Ventures member is the way to go.
Their Dream Trips membership plan provides discounts on travel packages. You get access to all-inclusive packages, along with a rewards program, and more.
The Dream Trips memberships start with a one-time fee of $99.99 with an affordable monthly fee. With your membership, you get access to deals that aren't available elsewhere.
You can search for deals to destinations across the world. Whether you're planning a solo trip or a family vacation, they have something for everyone.
World Ventures Review – Becoming an Independent Representative
Now, If you're looking for a business opportunity, you can start earning by becoming a World Ventures representative. As a rep, you'll be joining a group of thousands of other representatives, spread across 28 countries.
Which means there's gonna  be a lot of you World Ventures Reps out there… Something to consider…
You'll earn money based on referrals. By getting others to become a World Ventures member or representative, you earn a commission.
If you're not good at getting referrals, you'll want to make sure you get some good training on that especially if you plan to market online (my favorite way to build a biz). =)
Anywhoo…
…That covers the basics of World Ventures. But, can you really earn money selling travel packages?
Let's talk about how or if you can make some extra income as a World Ventures representative.
For those that are familiar with direct selling opportunities, the basic structure of World Ventures is no different. You pay a fee to become a representative and are then provided with a variety of tools and resources. 
Using a binary compensation plan, you'll become a "Leisure Travel Consultant", receiving your very own website.  In theory, when someone finds you on the web and books a vacation package through your website, they buy and you get paid a commission. 
In theory…
These websites and resources are suppose to help you promote and sell travel packages to your clients, but I can tell you that most MLM companies fall short on this. 
Trying to drive traffic to a replicated website is not very effective.
World Ventures Comp Plan | Binary
So we get that, to make money in World Ventures you have to sell memberships – ranging in price from $99.99 to $999.99, along with a monthly membership fee. You earn a commission based on these membership fees.
Let's go a little deeper with their comp plan. 
There are six ways that you can turn a profit with World Ventures:
Direct Commissions.  These occur when you personally make a sale, be it a Dream Trip membership sale, a Leisure Travel Consultant sale or any combination of the two.  Typical commissions average about $20 each sale.
Personal Sales Bonuses.  With six sales, you receive a personal sales bonus of $250 cash and $100 in training dollars which is simply money that can be applied towards any company training program you wish to attend.  This happens with every 6 sales you make, so for every $120 you make, you also make $250 cash and $100 training credit.
Weekly Team Building Bonus (Cycles).  Binary compensation plans rely on your left and right team matching up.  When they do, you receive a $100 bonus for that cycle.  You can cycle between 20-30 times each day, leading to some big earnings.  Plus, during the first two months, the cycle bonus is $200.
Residual Income.  At every sixth cycle, you earn between $20 and $40 in residual income, meaning the more you cycle, the more you earn in bonuses, commissions and residuals.
Travel Dollars.  At every sixth cycle, you also earn $100 Travel Dollars which can be used to book travel through Rovia for you or anyone in your immediate family.
Lifestyle Bonuses.  As you gain rank advancements, you also get what are called "Lifestyle Bonuses" to reward you with the lifestyle befitting a salesman of your caliber.  For example, as Regional Marketing Director, you get a $1,000 per month Dream Car Bonus which can go towards a monthly payment to whichever car you desire.  As International Marketing Director, that bonus jumps to $1,500 plus you get a $3,000 per month Dream House Bonus, which should be self-explanatory.
Note: Some if this information could be outdated so I added a link to there compensation plan
Of course, as with any MLM business opportunity, you'll make more by growing your bottom line – which is the team of representatives that come into the program underneath you.
World Ventures Review – Is This for You?
If travel is all you are looking for, there are cheaper travel clubs out there, so do your research…
If you want both the packages and the ability to make money with World Ventures there are some things you will want to weigh in.
Direct selling isn't for everyone. It does require hard work and a marketing strategy for attracting customers. You also need to grow your bottom line. The company's Binary comp plan is not my favorite… It can be really difficult to build.
On the flip sided, If you've had any level of success with direct selling and know what you're getting into, World Ventures could be a great opportunity.
For novices, you'll want to make sure that you learn the latest techniques and methods for getting new clients and reps. Understand that there is a big time commitment to building any direct sales business. 
A whopping 97 percent of network marketers fail in this industry not because the companies are bogus but because they do not know how to attract leads for their business. If you could learn to crack the code of lead generation that doesn't involve standing in front of malls or chasing your friends and family, you could experience true success that I know for a fact this industry offers.
The final decision if World Ventures is right for you is UP to you… Do your research no matter what company you are looking into. Make sure you are equipped to marketing your new travel company in a way that doesn't take up every minute of your time.
If you are one of those people who would like to enjoy the benefits of being in a travel club AND you want to make high ticket commissions but you don't want the commitment that goes along with building a direct sales business, CLICK HERE NOW 
Till Next Time…
April =)
P.S: If Your Upline is M.I.A and And You're Tired Of Chasing Friends and Family, YOU'RE NOT ALONE Help Is Here. Lean How to Attract More Leads Then You Know What To Do With. (Unless You Feel You've Got That Covered) 😉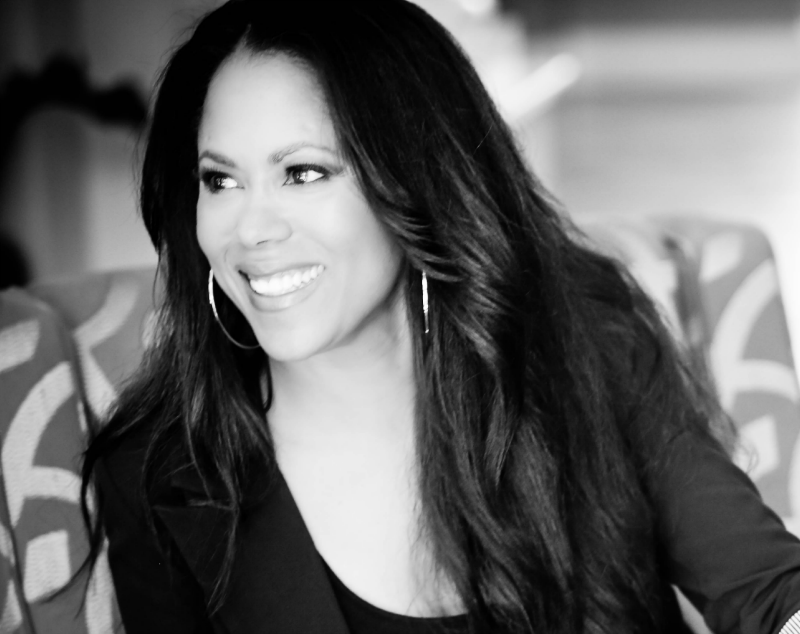 ↓Check Out More. Comment and Share↓