I love seeing my Younique girls doing their thing online! They are passionate about their products and not afraid to market the Younique line…
That being said, being a brand designer and digital marketer myself, I've seen a lot of things that these awesome ladies could improve on when it comes to marketing their business on the net.


If you are an independent Presenter for Younique and you're looking to create a business that affords you the freedom and the life you've always wanted, you must set out to create authority in this particular direct sales niche.


If you want more people to follow you and buy loads of awesome Younique 3d fiber mascara, (I know…They changed the formula…but still…) you need to set yourself apart from all the other Younique presenters.


Not only that, there are some skills you must develop in order to build a successful team that can duplicate the success that you have.


So how do you do all of this?


The first and most important thing you must do to having a thriving Younique business is to stop promoting Younique and starting Branding YOU!


What??!


How am I going to sell my products if I don't promote Younique??!


Ok, here it comes, hold on…


See, I've noticed hordes of new Younique Presenters pop up just in the last year. The products in the Younique line are really gaining popularity and that's awesome! You want to have a highly sought after product. However, this means more competition coming your way.


It's not too difficult to find a sales rep in your industry these days.


If your customers already know you (your warm market), then you're golden; they will most likely pick you to purchase products from.   On the flip side, if you are promoting your products online, hoping to find a larger pool of prospects other than your friends and family to buy your awesome Younique makeup, you are going to have to find a way to stand out from the crowded Younique market.


How do you make this happen?


You do this by Branding YOU as the authority in your biz and being the only choice for your target market.


DO: Be The Bodacious Beauty Expert for example, who speaks, blogs, and posts about all things beauty.


DON'T: Be the spankin' new distributor for Younique who needs to sell some products… fast, and thinks spamming their links is the way to success!


It's not!


This is a relationship business! You need to create a presence that makes people want to know, like and trust you.


Branding is the key to either just making a little bit of money here and there, or to creating a bomb 6 figure business in the long run.


And Here's another reason…


Marketing companies come and go like the wind (not saying Younique will) but, it's the facts. If all you have on your social media walls is all things Younique and you end up going to another company (happens all the time), you begin to look a little flaky and unprofessional.


The best way to avoid this…?
Exactly!


Brand You and, your business will never skip a beat even if something happens to the company or decide to make a change.


Feel me? Cool…


…Let's move on.


So how and where do you brand you as the queen bee in your biz?


To keep it simple, I will give 3 very effective ways to step up and stand out from all those other amazing Younique presenters.


Create Your Own Website


Stop sending your prospects to the Younique company replicated website. Remember, a gazillion other marketers are sending people to that same website and it really makes your job harder.


The first thing it does is make you look like an amateur.


If you haven't heard this before, you're gonna hear it come out of my mouth all the time: People do business from people that they  know, like and trust. Just sending your prospect to a replicated website says that you don't own your business and therefore you can't create a relationship.


The fix- Create your own hosted website that features you as the expert and where you can capture their email information.


Have profession pictures of yourself and create a unique brand design that you love and that represents who you are which will automatically attract your ideal customers.


Create content that solves the problems of your audience


(part of branding is finding your target market) in your industry.


And lastly, build your list. There is power and sales in the list. When you've built up a responsive list, you will be able to market whatever you want, when ever you want.


When you're online, it's all about building a relationship first, and go for the sale later.


Niche Down


It may seem like every woman on the planet will want to get their hands on the Younique products, but this is not the case. You don't want to market to everyone. You need to get really specific and niche down to find your ideal audience.


For example;


Directing your marketing to young mothers who feel run down after having their first baby and want to look and feel better, is an example of niching down. You would tag yourself as the only solution for that problem and all of your content would be directed to helping that niche.


Make sense?
Use Attraction Marketing Strategies


What is attraction marketing?


It's simply the art of having people chase you instead of you chasing them.


Where does attraction marketing take place? It happens through every thing you do online:


(You either Attract or Repel, btw!)
Your website attracts. Your blog posts attracts .Your social media content attracts


Without you ever having to ask for a sale, when you effectively use attraction marketing strategies to market  your Younique business, you will have people coming to ask you how they can get a hold of or be apart of your products and your team.


It all starts with BRANDING YOU and not the Younique business opportunity or products itself.


Okay… I know what you're thinking…


…This makes a lot of sense April but, could I really do this to build MY Younique business??


Yup! You really can!


And it is worth the time spent learning how to build a long lasting business the right way, so that you can stop the struggle and start spending that quality time with your friends and family on your terms.


Maybe even quit that day job?? 


I mean, isn't that why you started your business in the first place?


To have Time and Money?


So here's what you want to do next, cuz there's a lot more that goes into this…


CLICK HERE to Discover My 3 Step Process To Effortlessly Getting More People Wanting to Work With You… Without Annoying Friends and Family and Feeling Like a Pushy Salesman! 


Til Next Time…
April =)
Click Below To Get Access To My 10 Day Branding E-course Directly To Your Inbox!
P.S: If Your Upline is M.I.A and And You're Tired Of Chasing Friends and Family, YOU'RE NOT ALONE Help Is Here. Lean How to Attract More Leads Then You Know What To Do With. (Unless You Feel You've Got That Covered) 😉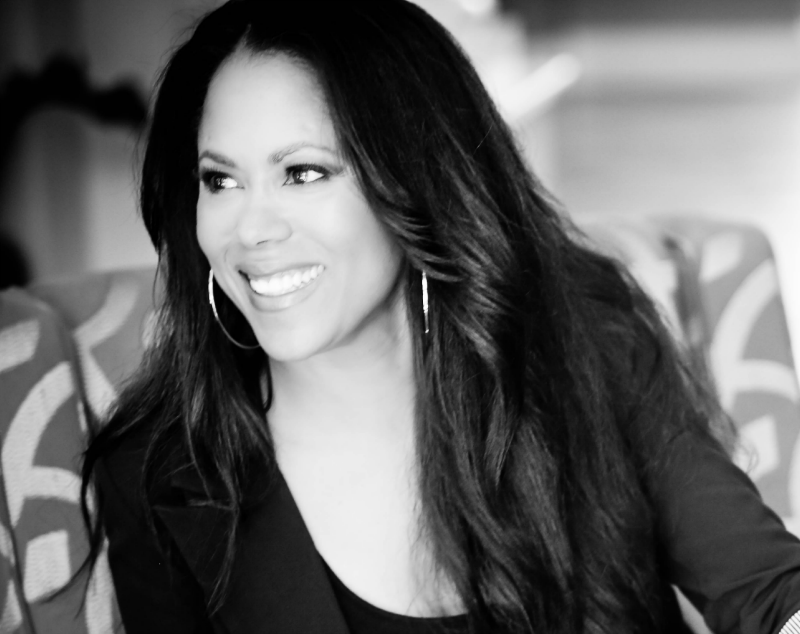 ↓Check Out More. Comment and Share↓